FAQ
How is Encore different from other bottle distributors?
While we are one of the largest and oldest bottle distributors serving the wine industry, we take pride in solving bottling challenges with customers of all sizes. We also pride ourselves on finding solutions even for last-minute bottle needs.
After forty years in the business, we have established very close relationships with our primary manufacturers in China and Mexico. We have visibility into their production runs and can extend runs or 'jump the queue' to get time-sensitive orders produced. As a preferred partner, we are also able to demand higher standards for molds, color and quality control, in excess of AGR standards (American Glass Research).
Being environmentally responsible has been important to us since our founding. Although all of our bottles are brand new and fresh off the molten hot furnaces, they are still made up of approx 50% recycled glass (cullet) and 100% recyclable materials.
How can I control bottle costs without sacrificing quality?
In a word, planning. When you have a four month timeframe instead of four weeks, you have far more options. But we never sacrifice quality - everything we sell is thoroughly tested for color, capsule dimensions, Prop 65 compliance and more.
Forecast, plan & place your orders as far in advance as you possibly can. Many of our clients save by ordering larger quantities (to reach a price break), and taking delivery over time. We'll store the glass until you need it.
We are here to help you plan and choose the right program that fits within your budget and meets your packaging needs.
Where do you source your bottles?
The majority of our bottles are made at manufacturers in Mexico and China where we have visibility into their production schedules and confidence in their quality controls. We also work with vetted and Prop 65-complaint bottle manufacturers in France, Italy, Germany, Dubai, and Chile. We are always working on behalf of our clients to source high quality and fairly-priced glass.
How much inventory do you have in stock?
We stock millions of cases locally for each of our top sellings molds across our million square feet of warehouse space. Through effective forecasting and production planning, we are able to keep our top selling molds in stock at all times.
Can you source a particular bottle in a color not listed as available?
Absolutely, but there are minimum order quantities and increased lead time. On each product detail page, you can see which colors are readily available.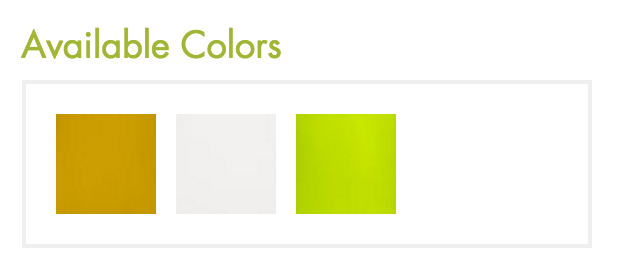 Will you store my bottles until I am ready for them?
Yes, we will store custom printed orders for up to 6 months free of charge. Encore offers extended storage terms for your branded orders for up to 6 months after your order has been produced. We will store your inventory for an additional 3 months for a modest storage fee.
What color wine bottle should I use?
Different colors of glass permit different wavelength ranges of light to pass through the bottle to the wine. Clear glass (Flint) offers the least protection from the light at the upper region of the UV spectrum. Green glass is the most common type used in wine bottles, and offers better light protection, but Amber, Cobalt Blue, and Black are even better at blocking UV. Exposure to light affects wine by causing the growth of various sulfurous compounds which cause an unpleasant taste and odor. The light also is said to breakdown certain tannins and flavor compounds that can affect perceived taste and quality of the wine.
That said, you'll want to balance that concern with the overall design aesthetic you have in mind. Wine bottles come in several different colors, but not all molds are readily available in all colors. We can recommend a color for any specific varietal that is most commonly or traditionally used. We can also tell you the molds we stock in each color. Call us for more information!
What's the 'right' bottle shape/color for the type of wine I'm bottling?
Traditionally, varietals such as Cabernets, Zinfandels, and Merlots will go into a Bordeaux/Claret (with shoulders) style bottle in dark green (antique green) colored glass. Chardonnays, Syrahs and Pinot Noirs traditionally use a Burgundy/Bourgogne shape bottle (sloped neck) in antique green or dead leaf green. Gewurztraminer & Rieslings traditionally go into hock style bottles. Of course, that's tradition, and you don't have to conform to expectations. In our no-obligation bottling consultation, we'll discuss what package might fit your requirements and creative vision.
What sort of decorated bottles do you offer?
We can arrange to have your bottles decorated locally, and we also have these capabilities in China, which reduces overall costs and handling. There are many possibilities, including etching, sandblasting, silkscreening, or bottle embossing. We can even achieve a custom color via a coating applied to a clear bottle. Let's discuss what you're imagining.
Are all the bottles you sell compliant with Proposition 65?
Everything we sell is Prop 65 compliant and independently verified in-house by our quailty assurance team. The only exception are some extra large (3 liter+) bottles, which would be sold with stickers advising of the Prop 65 warning. .
Do you conduct regular inspections and tests on glass produced overseas for heavy metals and other hazardous materials?
Yes, every lot of glass undergoes a comprehensive testing regimen, including verification of Prop 65 compliance as well as color consistency, capsule diameter, thickness, profile, and more. During hand-repacking, every bottle is checked for imperfections.
What printing options are possible for custom printed boxes?
We have a range of printing partners, both local and international. Depending on lead time and sourcing, we'll be able to direct you to a qualified partner.
You'll need to decide if you're looking for fast and economical, prestige lithography, or something in between. We'll help you find the right printing approach for your needs and budget.
If we are sourcing from overseas with sufficient lead time, we can have your custom boxes printed and repacked overseas for the greatest savings. If we are working with shorter lead times, our in-house repacking line can make fast work of getting your glass into locally-sourced boxes.
Do you sell capsules, closures or labels?
We don't, but we can recommend suppliers we trust and we will coordinate with your supplier to ensure fit before placing your order. That way, you won't have surprises at the bottling line.
What is your minimum order?
Minimum order is just 20 cases. We know that everyone has to start somewhere!
I will be exporting my wine to other countries. Will my glass come on the correct pallets needed for exporting?
If you need your glass to ship on international grade pallets for exporting, we are happy to provide those. These pallets cost somewhat more. Please let your Encore sales representative know at the time the order is placed and they can provide further details.
Do you design custom molds?
Yes, we have helped many of our customers design and develop their very own private molds. What's more, we can even help you create the mold for a fraction of the usual cost, and lower minimum order quantities than you'll find elsewhere. From high end specialty bottles, to cartouches, custom finishes, and more. The possibilities are endless and easier than you think to obtain! Call us today for more information.
Do you deliver across the United States? Internationally?
Our freight and logistics partners will ship your bottles and packaging to wherever in world you need them to go.
Recent shipments have gone to Australia, Columbia, Nova Scotia, and Toronto. And, of course, we deliver anywhere in North America.
How many gallons of wine go into a standard case?
A 12 bottle case of 750ml bottles will take 9 liters or 2.378 gallons. Here is some more information you may find helpful.

Need a volume conversion tool? Here's one.